Best commercial bootstrap admin template
Admin template is a package of designed elements which help developers create new or update web application backends with more beautiful and more friendly interface to users. Nowaday, webapp become more popular because they are easier to access, so using an admin template helps web application development progress faster and saves more time on UI designing.
Bootstrap is one of the most famous CSS frameworks which is used widely from frontend to backend designing. It is also a mobile-first framework which fully responsive and cross-devices supported. That is the reason why so many admin themes use bootstrap as their default stylesheets.
Because Bootstrap is popular, integrating a bootstrap admin template is also more easy and saves time for UI designing and drives developing progress faster. That means saving costs for your projects, especially for startup or new webapp.
Themeforest.net is one of well known makeplace for designer and developer, where you can look for a high quality and beautiful bootstrap admin template for your next project. Let see best commercial bootstrap admin templates:
Metronic – Bootstrap 4 HTML, React, Angular 8 & VueJS Admin Dashboard Theme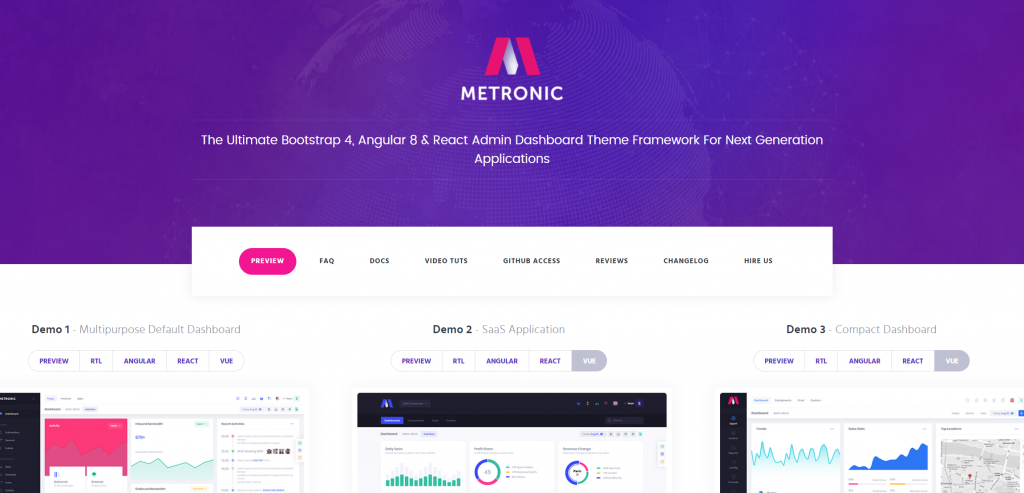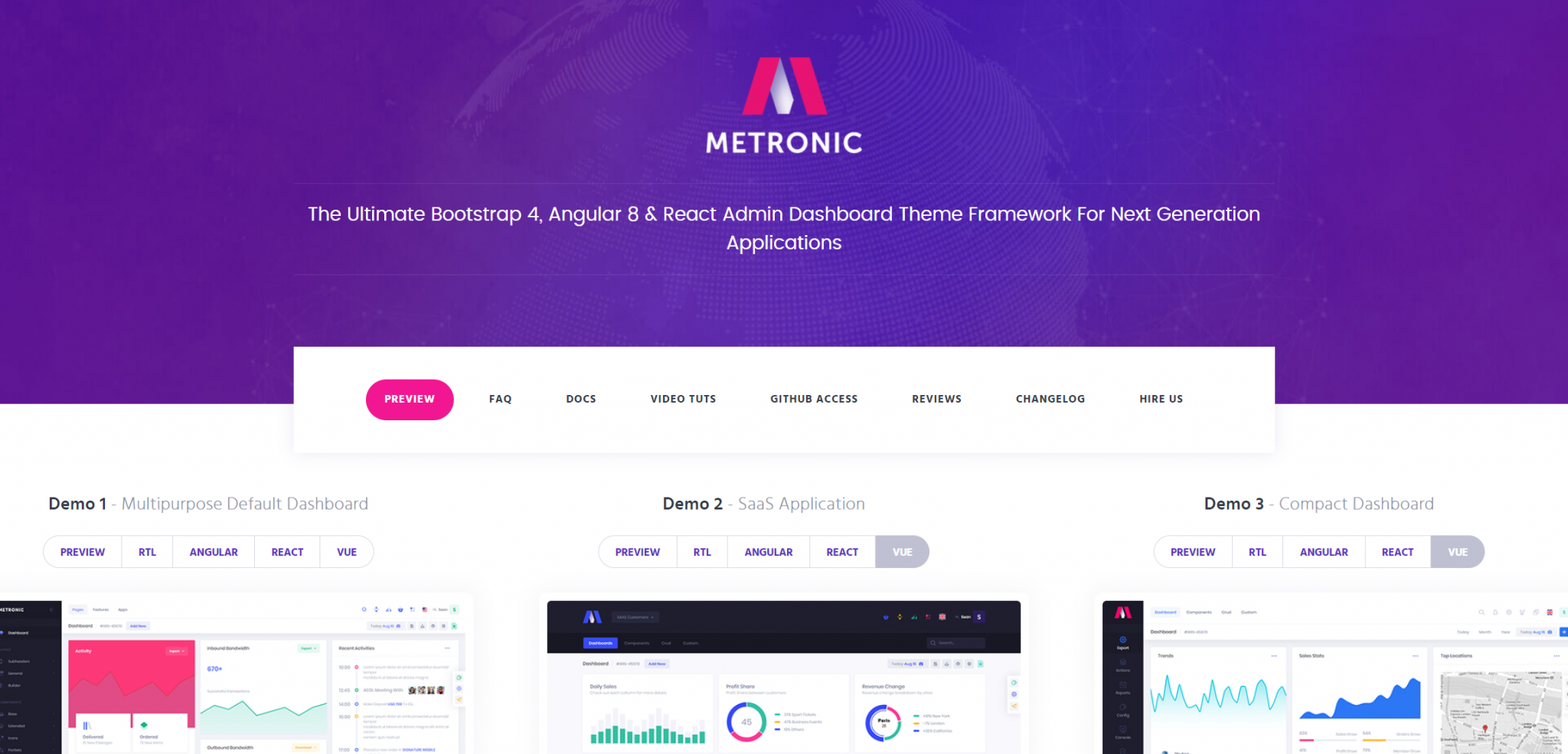 Metronic is one of bootstrap based admin themes with a clean and clear UI, well structured with various available versions. This theme provides HTML base, Vue js, React and Angular 8 version, which helps developers have more options for their choices. Metronic also comes with Layout Builder and you can create a specific layout within 3 simple steps.
Pages – Admin Dashboard Template with Angular 8, Bootstrap 4 & HTML :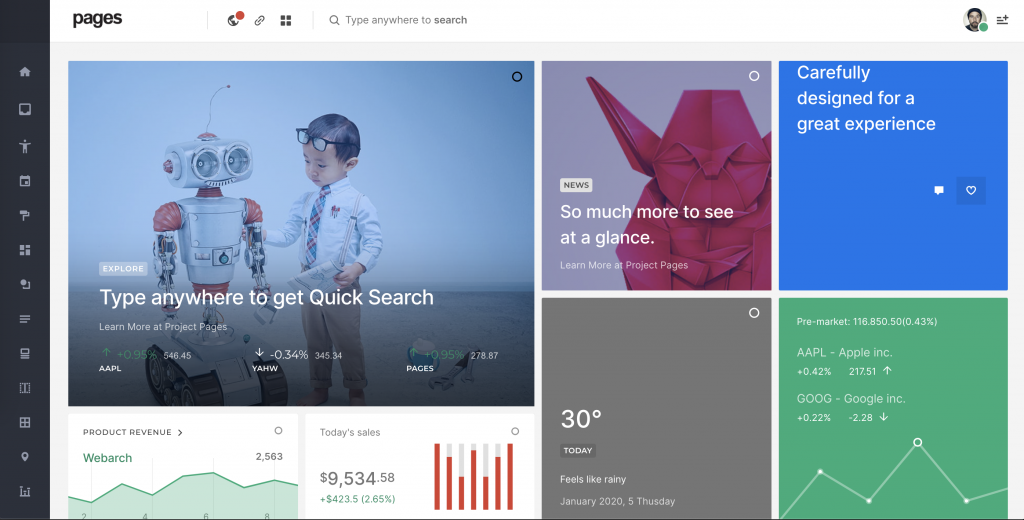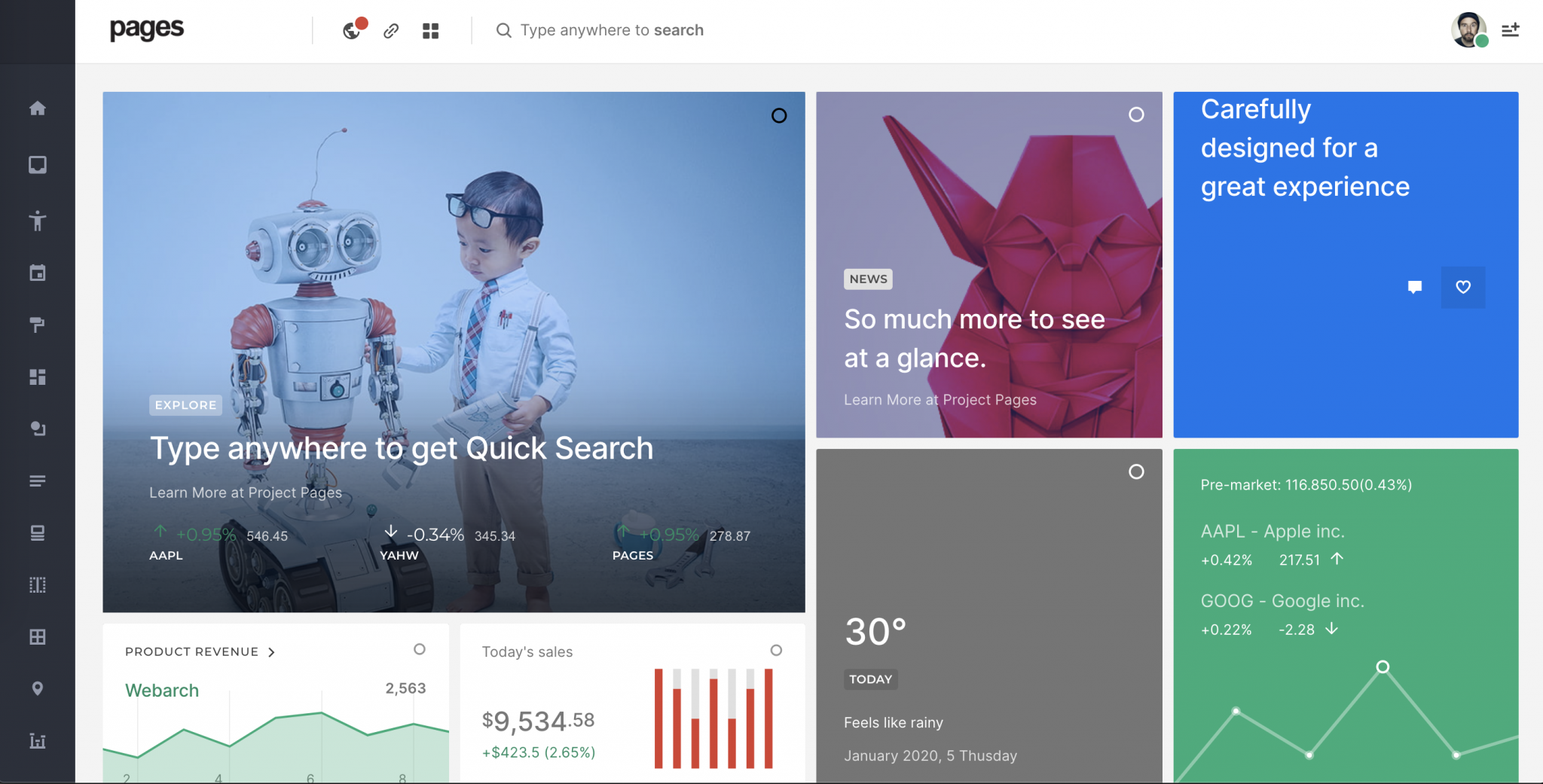 One of the most popular admin dashboard templates is Pages. There are not many versions available in Pages package, however they offer a reasonable cost and they also have a beautifully-designed UI Framework with hundred customisable features. Pages is a simple and fast way to build web UI for your dashboard or app.
Elite Admin – Bootstrap 4, Angular, React & VueJs Dashboard Template :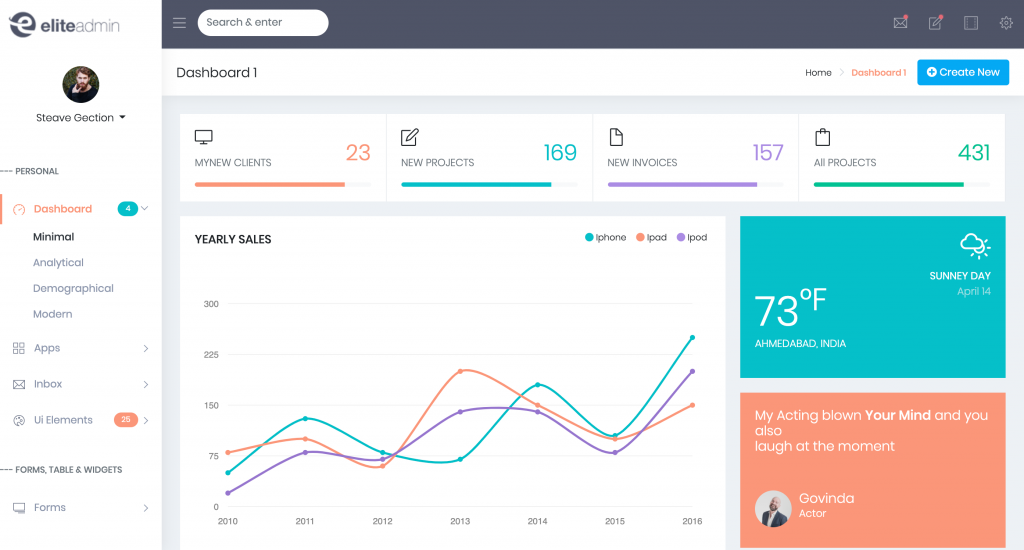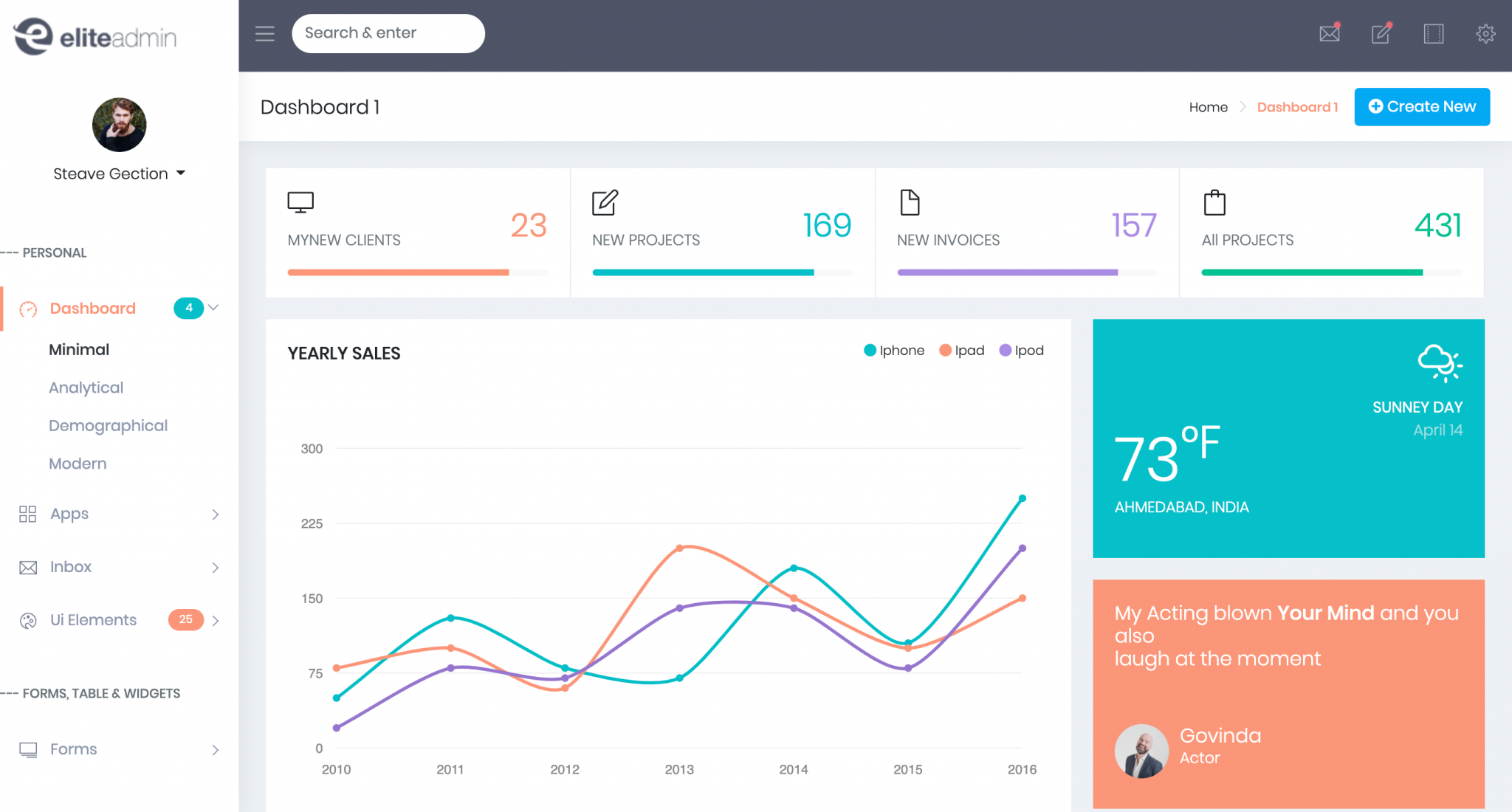 Elite Admin is another consideration while finding an admin template based on bootstrap. It can be used for many purposes, from Web applications to custom admin panels, app backend, CMS or CRM. Because of building based on the bootstrap framework, this template is fully responsive, and built on HTML5 and CSS3. Elite Admin also comes with Angular, React & VueJs versions. However, at writing time, it just provides this version with starterkit only, so please take a look at their notice before making purchase decisions.
FlatLab – Bootstrap 4 Responsive Admin Template :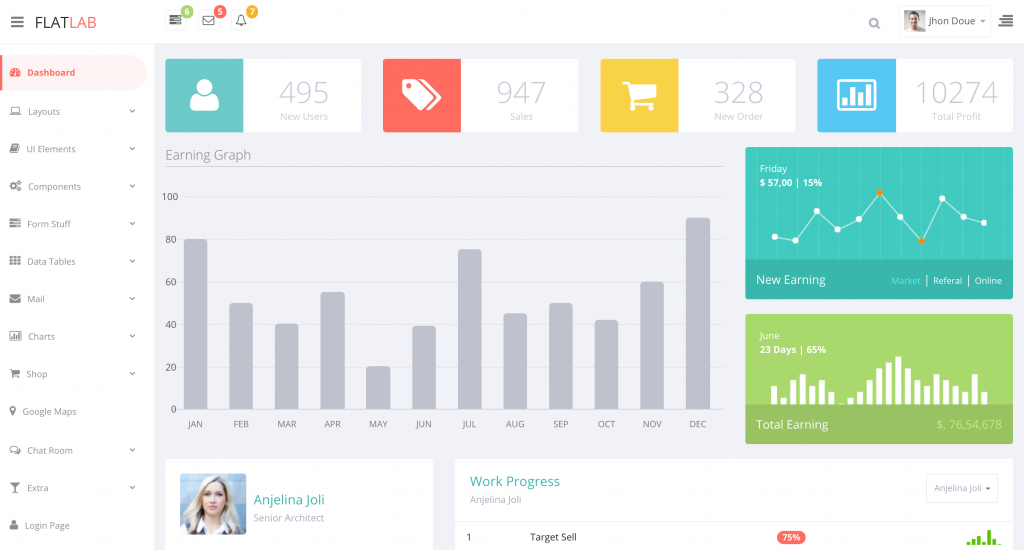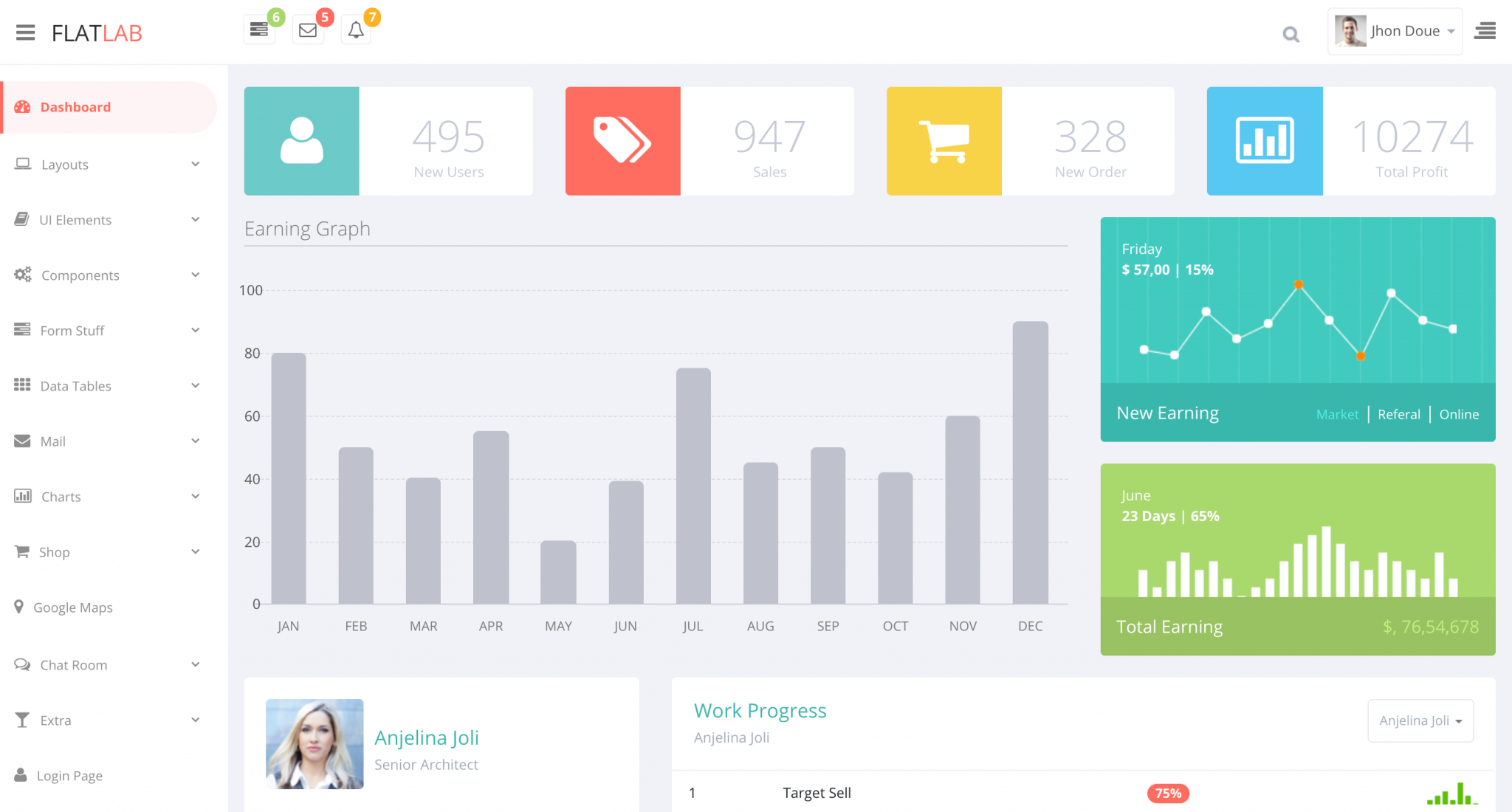 If you like flat styles, Flatlab is a good template to use. Flatlab could be used for many types of web applications like custom admin panel, project management system, admin dashboard, application backend, CMS, CRM, business website, corporate, portfolio, blog etc. It includes huge reusable UI components which allow users to easily customize for their projects. However, it only supports bootstrap 4.3.1 with its latest version, so make sure that is no problem with your admin panel.
Apex – Angular 9+ & Bootstrap 4 HTML Admin Template :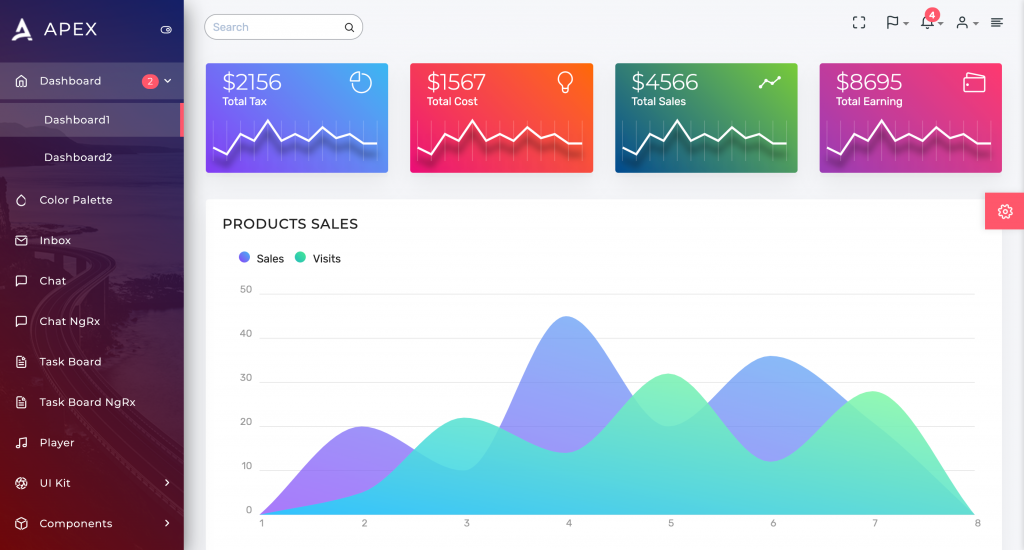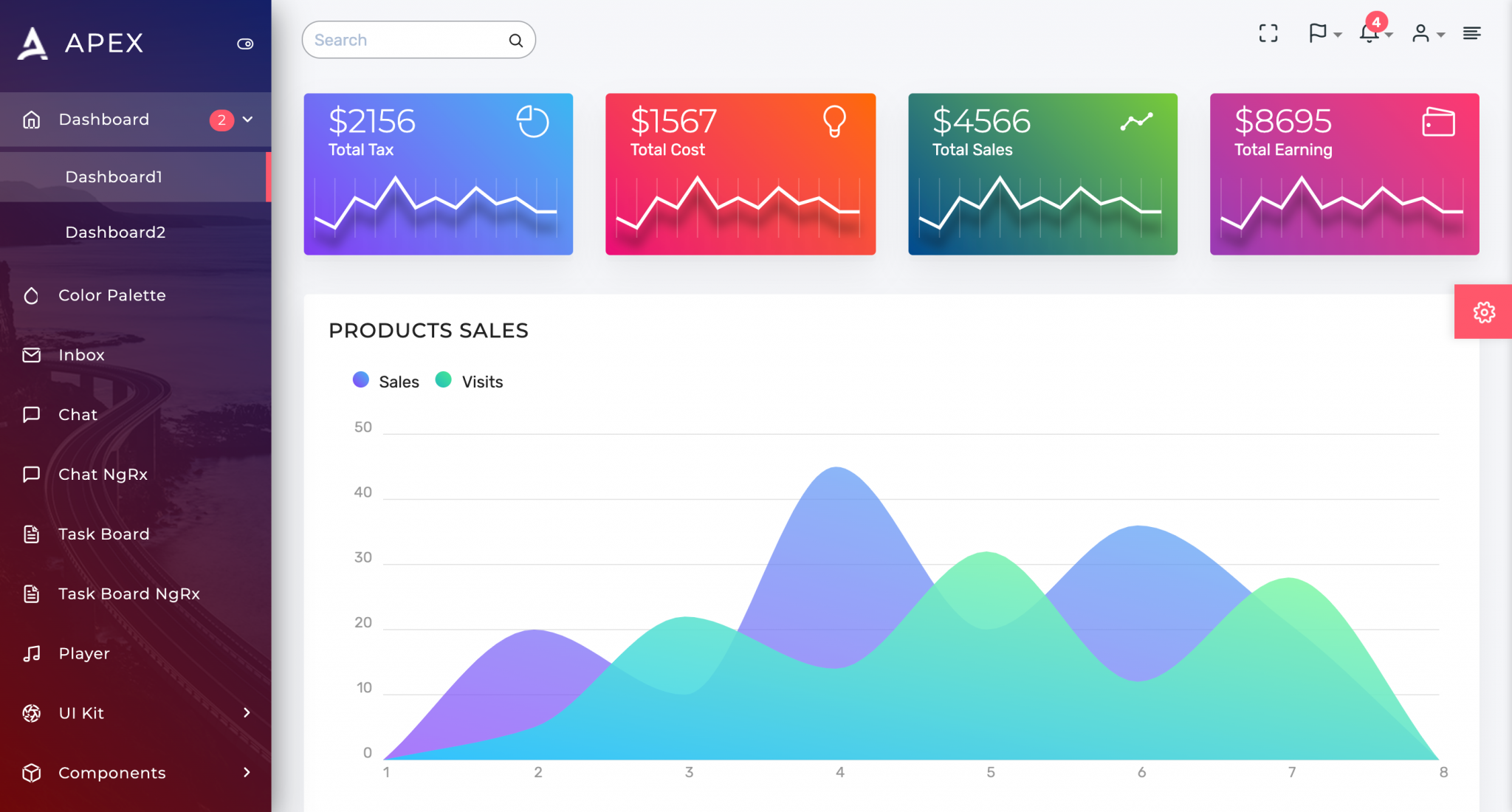 Apex is a flexible, powerful, clean, modern & responsive admin template based on Angular 9+ & Bootstrap 4. Many modern technologies are used to build this template like Angular 9+, AOT (Ahead-of-time) – a built-in feature of Angular, Lazy Loading and many more. In addition, It also contains many example pages with many premade layouts and easy to customize for any admin dashboard. Apex's source code is also clean and easy to understand, that is the reason which helps developers start a new project more quickly.
There are many more good admin templates which we could not mention here, but these are the most popular and good commercial bootstrap admin templates which you could consider for your next project. With a budget project or a new startup, time and cost are big problems which must be calculated, an admin dashboard template could help developers save more time for designing progress and focusing on product features development.